Orange County Remodeling Services
Have you ever looked at the outside of your home and wanted something more?
Would you like to remake your kitchen or bathroom into a modern masterpiece?
Are you ready to transform your existing house into the home of your dreams?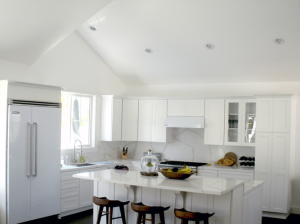 Home makeovers are a more complicated and intimate process than building a new house from scratch. JJJ Builders has years of experience in designing and building renovations that suit the needs of the homeowners and fit within the existing structure.
We specialize in remodeling kitchens, bathrooms, and creating or expanding the rooms within your home. Our crew will always be respectful and considerate of your space while we work. We know that having builders in your home can be an inconvenience, so our team will maintain a clean workspace, stick to a schedule that you approve ahead of time, and keep you informed of our progress every step of the way.
Also, JJJ Builders isn't just limited to the indoors. If you are dreaming of a new backyard pool, patio cover or fireplace, we can help with that. If the front of your home needs a new look, give us a call. Southern California is famous for its facelifts, after all.
Whether you need a fresh set of kitchen cabinets or an entirely new room for that bundle of joy, JJJ Builders is committed to exceeding your expectations.
Ready to get started? Click here or call us at (949) 307-9309 to discuss your project.